Good Samaritan Jumps Into Bay To Save 2-Year-Old After Car Crash On Bridge
Last Update: May 8, 2021 at 1:18 pm
SOURCE:  Sunny Skyz
DATE:   May 4, 2021
Good Samaritan Jumps Into Bay To Save 2-Year-Old After Car Crash On Bridge
A witness to a crash on a Maryland bridge jumped into the bay and rescued a 2-year-old girl who had been ejected into the water while still in her car seat.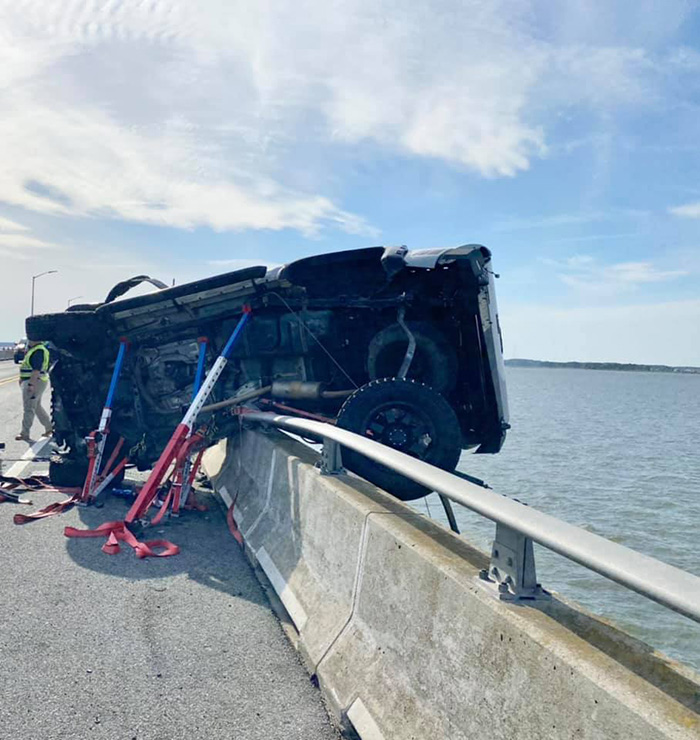 The incident took place on Sunday along the Route 90 bridge in Ocean City and left eight people injured, among them a toddler who had been ejected from a silver pickup truck into the Assawoman Bay.
A Good Samaritan immediately jumped over the guardrail and into the bay, rescuing the infant.
Eyewitness Tricia Michele Roberts-Oertel captured the hero — who asked to remain anonymous — on film.
The man can be seen cradling the child in his arms while swimming in the bay, before handing her over to someone on a private boat.
The child is in stable condition at Johns Hopkins Hospital. The other 7 injured are expected to recover.
FULL STORY:  https://www.sunnyskyz.com/good-news/4247/Good-Samaritan-Jumps-Into-Bay-To-Save-2-Year-Old-After-Car-Crash-On-Bridge