Man Wrongfully Convicted Of Murder Opens Barber School With Prison Guard
Last Update: May 8, 2021 at 1:14 pm
SOURCE:  Sunny Skyz
DATE:  May 7, 2021
Man Wrongfully Convicted Of Murder Opens Barber School With Prison Guard
Juan Rivera got his barber license with the help of prison guard Bobby Mattison while serving time for a crime he didn't commit.
Now they have opened Legacy Barber College in Rogers Park, Illinois.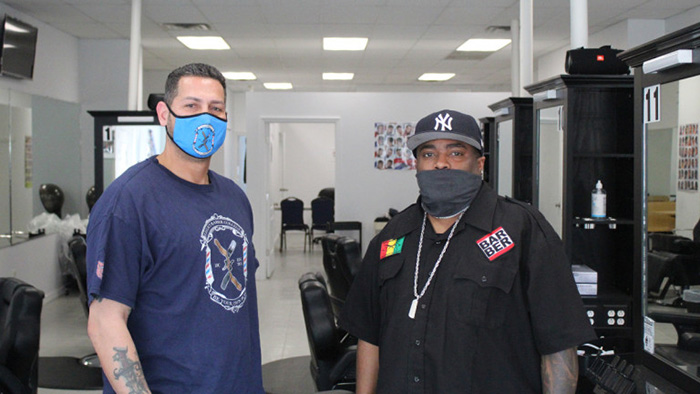 Credit: Joe Ward / Block Club Chicago
Nearly 30 years ago, Juan Rivera thought he was going to die in prison for a crime he didn't commit.
While in prison, Rivera's correctional officer, Bobby Mattison, made the prison's barbershop one of the state's first licenses barber colleges in a maximum security setting. As Rivera worked to clear his name, Mattison helped Rivera get his barber's license and they talked about opening a barber school together.
In 2012, Rivera's conviction was overturned. He received a $20 million settlement for the wrongful conviction.
Opening a barber school, says Rivera, is one of the best ways he can give back. Legacy seeks to give people caught up in the justice system and others a path toward a successful career and life.
"This started, believe it or not, in prison," Rivera said. "I saw a need. We want to help the less fortunate. Because once they get out, they usually have nothing to fall back on."
However, anyone can enroll in the school. So far, eight are community members and 24 are high school or college students.
FULL STORY:  https://www.sunnyskyz.com/good-news/4249/Man-Wrongfully-Convicted-Of-Murder-Opens-Barber-School-With-Prison-Guard