Passengers Help Deliver Premature Baby On Flight To Hawaii
Last Update: May 8, 2021 at 2:19 pm
SOURCE:  Sunny Skyz
DATE:  May 4, 2021
Passengers Help Deliver Premature Baby On Flight To Hawaii
A pregnant woman went into labor on a flight to Hawaii.
Luckily, there were three neonatal intensive care nurses and a doctor onboard.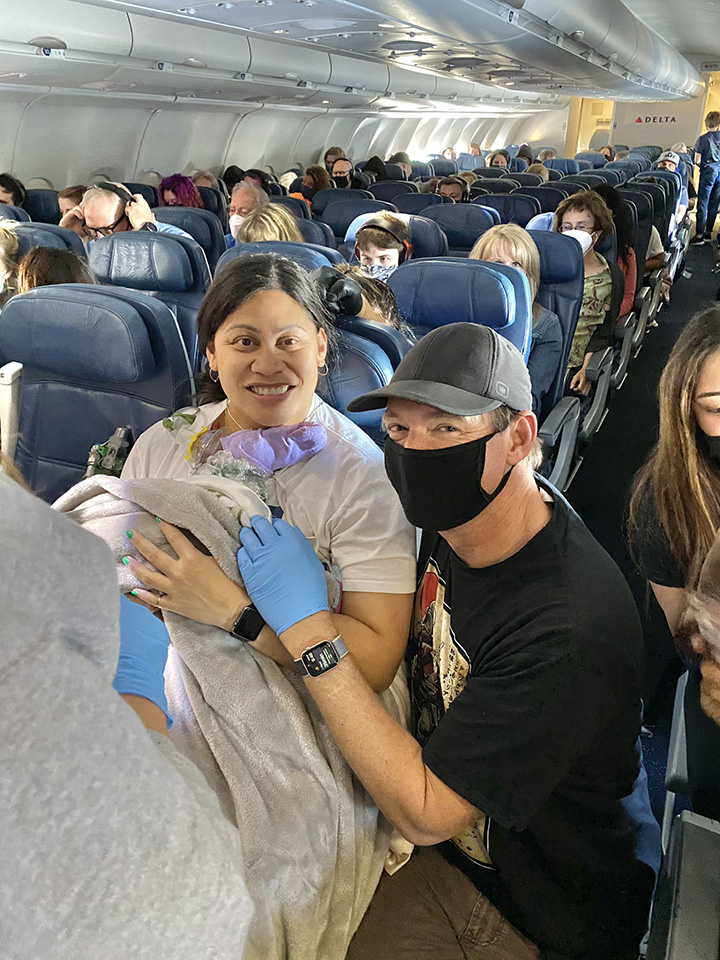 Credit: hawaiipacifichealth.org
Lavinia "Lavi" Mounga of Orem, Utah, was traveling from Salt Lake City to Hawaii on April 28 for a family vacation when she gave birth to her son, Raymond, at just 29 weeks gestation.
Mounga said she had no idea she was even pregnant.
She said she felt the "weirdest pain" so she went to the bathroom and passed out, only to wake up to see a baby in her arms.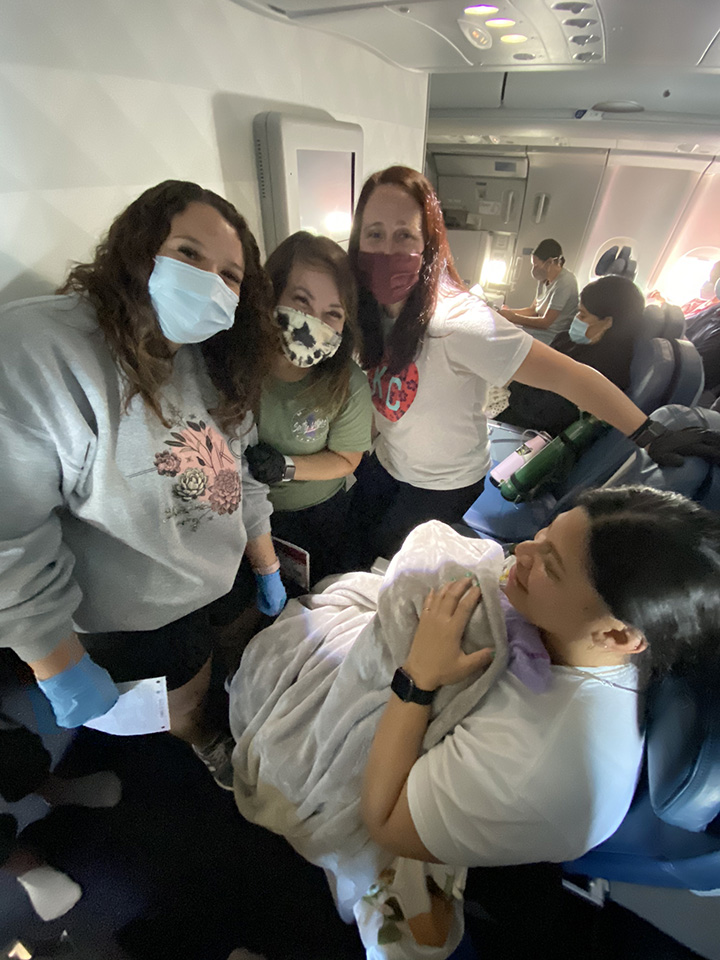 Credit: hawaiipacifichealth.org
Dr. Dale Glenn, a Hawaii Pacific Health family medicine physician, and neonatal intensive care unit nurses from North Kansas City Hospital Lani Bamfield, Amanda Beeding and Mimi Ho were also on the flight.
"About halfway through the flight, there was an emergency call, and I've experienced this before and usually they're pretty clear asking if there is a doctor on board," Glenn said in a Hawaii Pacific Health press release. "This call was not like this and it was fairly urgent."
With no special equipment for the preemie, the group had to get creative. They used shoelaces to cut and tie the umbilical cord and used a smartwatch to measure the baby's heart rate.
Medical crews were waiting at the airport in Honolulu to help get the mom and baby to Kapiolani Medical Center for Women & Children.
The three nurses from the flight were able to visit Mounga and the baby on Friday and said it was an emotional reunion.
"We all just teared up. She called us family and said we're all his aunties, and it was so great to see them," Ho said.
"I didn't have to do it alone and I had so much support and everyone was just so willing to offer up everything that they had," Mounga said. "So much kindness in the world still, even with all the craziness that's going on."
Watch the video below.
FULL STORY:  https://www.sunnyskyz.com/good-news/4246/Passengers-Help-Deliver-Premature-Baby-On-Flight-To-Hawaii