Four-Year-Old's Ambulance Call Saves Mom's Life
Last Update: September 11, 2022 at 12:23 pm
SOURCE: Sunny Skyz
Date: Sept 7/22
Four-Year-Old's Ambulance Call Saves Mom's Life
Monty has been telling people he isn't a superhero, just a hero.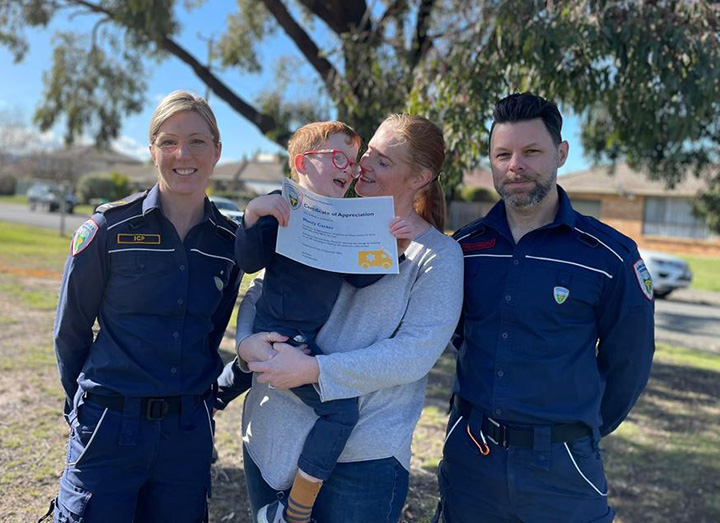 Credit: Ambulance Tasmania / Facebook
The 4-year-old boy from Tasmania helped save his mother's life by calling emergency services after she fell to the ground during a seizure.
Monty told the Ambulance Tasmania call-taker, "Mummy fell over" and let them know their family dog barks but is friendly.
The two paramedics who attended to his mother were amazed that Monty knew what to do, that he followed all the instructions so well, and how calm he was during the incident.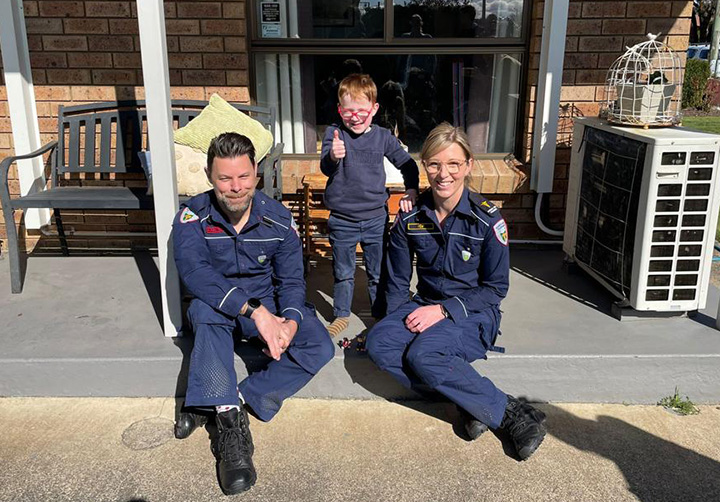 Credit: Ambulance Tasmania / Facebook
"I'm so proud, he's my little hero, he certainly has saved the day," his mother, Wendy, said.
Wendy taught Monty how to unlock her phone and call 000 for emergencies.
"I think it's really important that we do that and just tell them you should do it if you're worried," she said. "You never know, it could save a life."
Monty was presented with a well-deserved certificate for his bravery.
FULL STORY LINK:  Four-Year-Old's Ambulance Call Saves Mom's Life (sunnyskyz.com)