Woman Discovers Her Son's Bride Is Her Long Lost Daughter
Last Update: April 10, 2021 at 6:41 pm
SOURCE:  Sunny Skyz
DATE:  April  2021
Woman Discovers Her Son's Bride Is Her Long Lost Daughter
It was an emotional moment for two women in China when the mother of the groom discovered that her soon-to-be daughter-in-law was her biological daughter.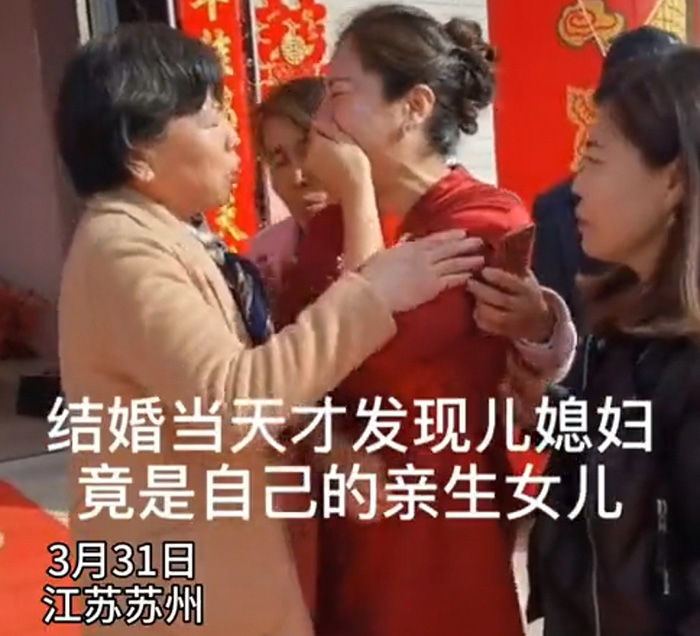 Credit: k.sina.com.cn
The reunion occurred at the wedding in Suzhou on March 31.
According to Sohu News, the discovery was made after the mother noticed a birthmark on the bride's hand, which looked strikingly similar to that of her long-lost child.
Determined to uncover the truth, the woman mustered the courage to ask the bride's parents whether she was adopted. After explaining her story and the identical birthmark, the bride's parents eventually confirmed that their child had been adopted.
Details were quickly ironed out and the bride confirmed that she was, indeed, the woman's long-lost biological daughter.
It turns out she went missing as a child and was picked up by her adoptive parents on the roadside some 20 years ago.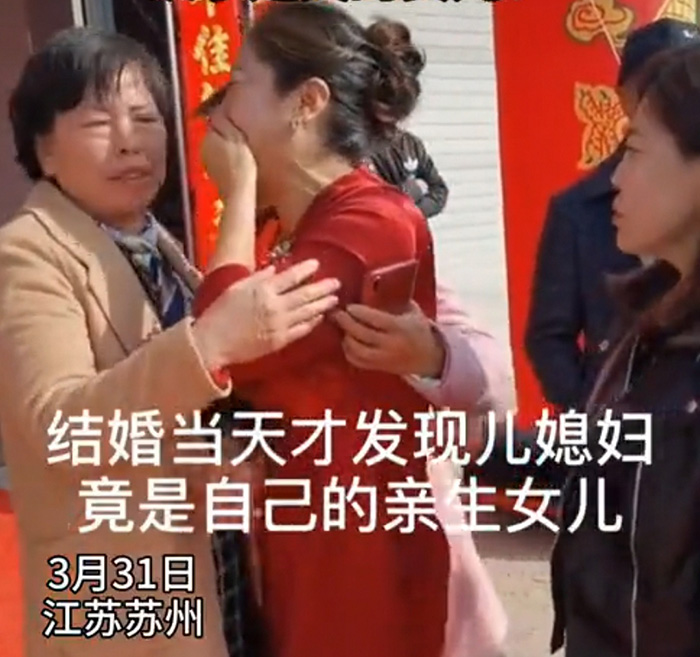 Credit: k.sina.com.cn
The wedding would have been called off at this point, but the woman also revealed that her son was also adopted. The wedding proceeded as planned.
Photos of the bride crying and hugging her long-lost mother went viral on Chinese social media.
FULL STORY:  https://www.sunnyskyz.com/good-news/4218/Woman-Discovers-Her-Son-039-s-Bride-Is-Her-Long-Lost-Daughter