High School Senior Invents Color-Changing Sutures That Detect Infection
Last Update: April 10, 2021 at 6:57 pm
SOURCE:  Sunny Skyz
DATE:  March 30, 2021
High School Senior Invents Color-Changing Sutures That Detect Infection
A senior at Iowa City West High School in Iowa has invented medical stitches that change color to let patients know if a wound is infected.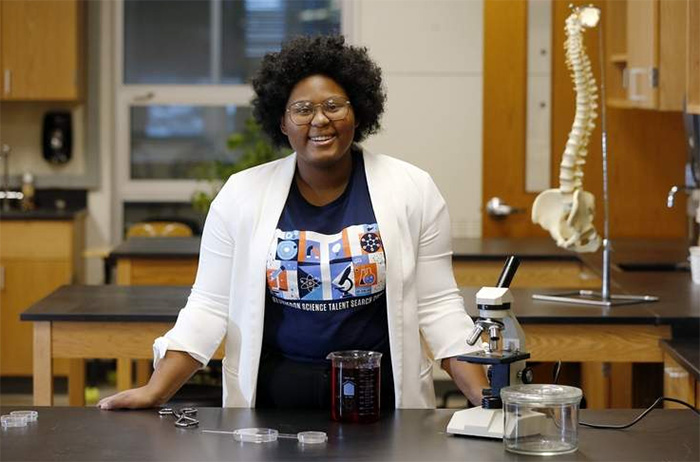 Dasia Taylor / Credit: Liz Martin/The Gazette
17-year-old Dasia Taylor was named one of 40 finalists in the Regeneron Science Talent Search, the nation's most prestigious science and math competition for high school seniors.
Dasia's sutures work by changing color if the patients pH level alters, indicating an infection.
PH is one of the most prevalent parts of wound healing, Dasia said. It changes very quickly, so it's one of the fastest ways to identify infection.
So, she started experimenting with root vegetables.
"I found that beets changed color at the perfect pH point," says Taylor. "That's perfect for an infected wound. And so, I was like, 'Oh, okay. So beets is where it's at'."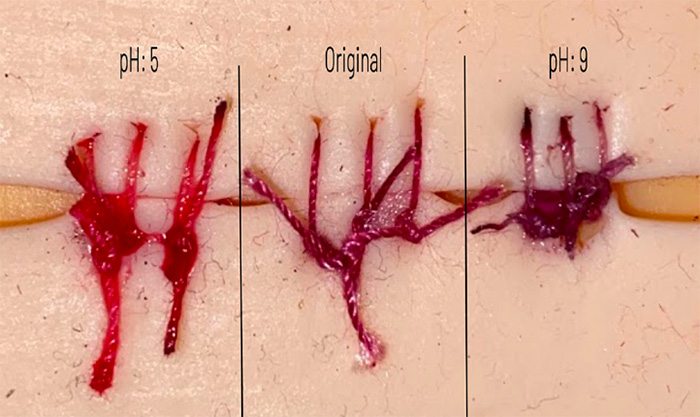 Credit: Society for Science
Beets provided the perfect dye for her invention, changing from bright red to dark purple when a surgical wound becomes infected.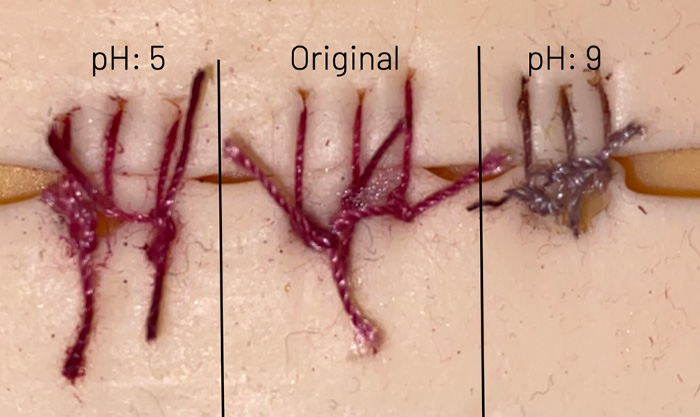 Credit: Society for Science
After more than a year of research, Taylor is working on getting her sutures patented.
She envisions these sutures being used in developing countries where they can save lives and money.
"The goal of my project is to decrease the number of deadly surgical site infections in developing countries because developing countries suffer from the most number of deaths due to surgical site infections," she told WSS. "I was like there is no way that that should be happening. The equity part of my brain and all the work that I do around equity was like 'That shouldn't be happening. They should have the resources to save their citizens in their country.' So, my goal is to work on that and make sure that it can actually detect those types of infections and stuff."
After graduation, Taylor hopes to attend Howard University, study political science and eventually become a lawyer.
FULL STORY::: https://www.sunnyskyz.com/good-news/4208/High-School-Senior-Invents-Color-Changing-Sutures-That-Detect-Infection