Toddler Missing In Ontario Forest For Over 3 Days Is Found Alive And Well
Last Update: April 10, 2021 at 6:52 pm
SOURCE:  Sunny Skyz
DATE:  April 2021
Toddler Missing In Ontario Forest For Over 3 Days Is Found Alive And Well
A three-year-old boy who was lost in the woods near Kingston, Ontario, for more than three days has been found "alive and well."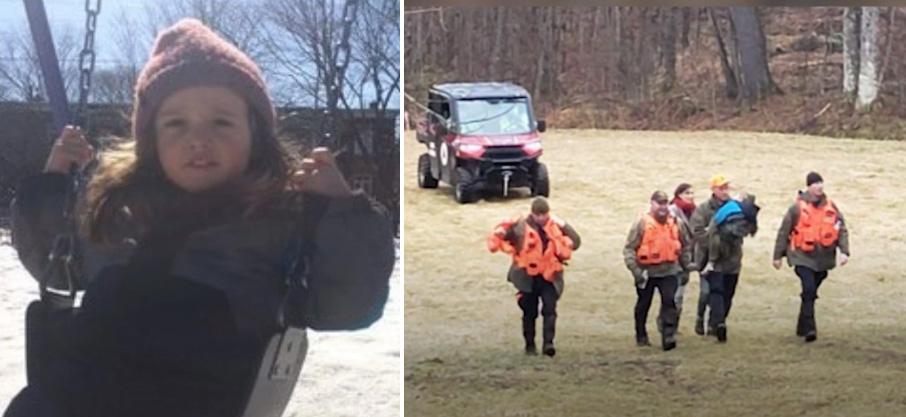 Jude Leyton / Global News
The Ontario Provincial Police announced that Jude Leyton was recovered Wednesday afternoon after last seen around 11 a.m. Sunday at his family's fishing lodge in South Frontenac.
Police said some of their emergency response team officers found the boy around 3:20 p.m. sleeping near a pond.
"Four of our ERT members, part of the search and rescue (team), they were on another tasking to check another area. While they're on that tasking, they found Jude. It was a great finale to some very, very difficult days," said Const. Curtis Dick with Frontenac County OPP.
Approximately 50 OPP emergency response team officers have been searching for the boy since Sunday. Another 50 members from two volunteer search and rescue teams out of Ottawa and Smiths Falls, Ont., joined the search Monday.
Dick said they're still trying to figure out how Jude evaded the extensive search efforts.
As for how the young child was able to survive in the wilderness through often rainy, cold and blustery weather for more than 72 hours, OPP say they're still unsure.
"What we can say for sure is that he was dressed for the weather. He had a winter jacket with a heavy wool sweater. His boots were still on. So given all those those bonuses, he thrived actually, he did very well," Dick said.
FULL STORY::::  https://www.sunnyskyz.com/good-news/4211/Toddler-Missing-In-Ontario-Forest-For-Over-3-Days-Is-Found-Alive-And-Well